Mobilsept-Organosilane Antimicrobials
BIOSAFE-Moblares/2 fluid at work!
The active ingredient formed in a colorless, positively charged polymer that via the Mobilmist Nano Jet-fog process, molecularly bonds to the treated vehicle`s interior surfaces. The strong positive charge disrupts the cell membrane of all microorganisms that come in contact with the active surface, thereby causing their cytoplasm and organelles to leak out.
It resembles popping a water balloon.The BIOSAFE-Moblares/2 does not promote the development of drug resistant superbugs.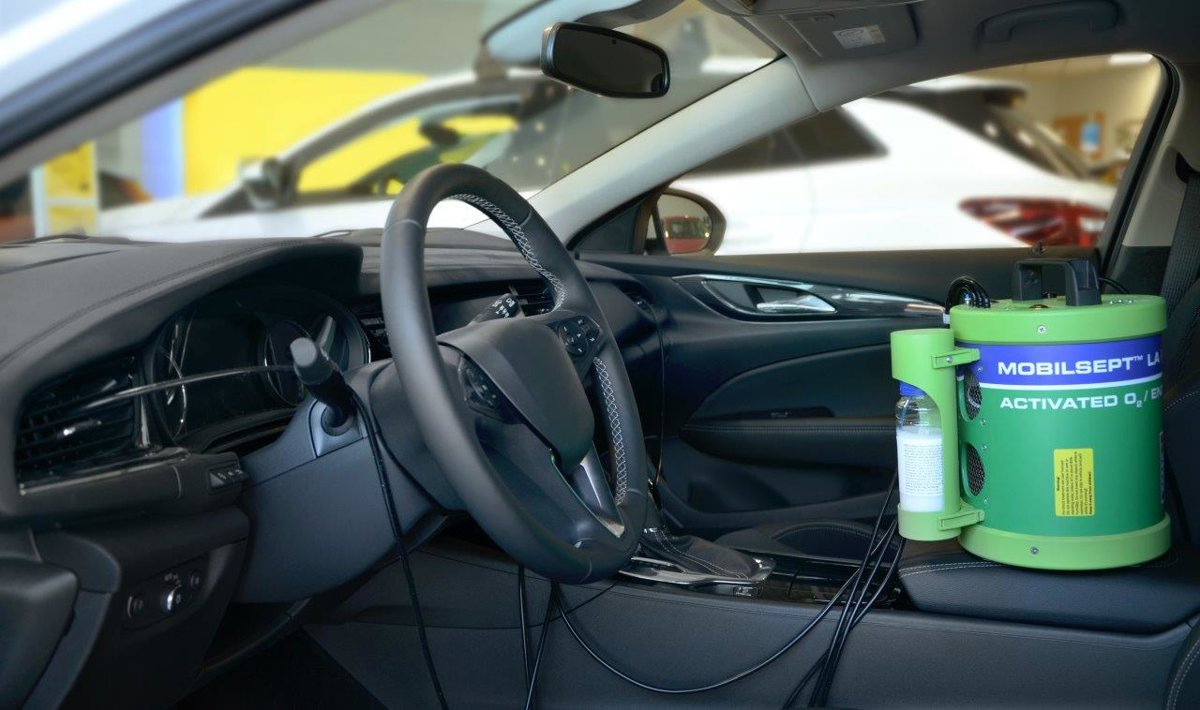 Mobilsept La Reservé at work...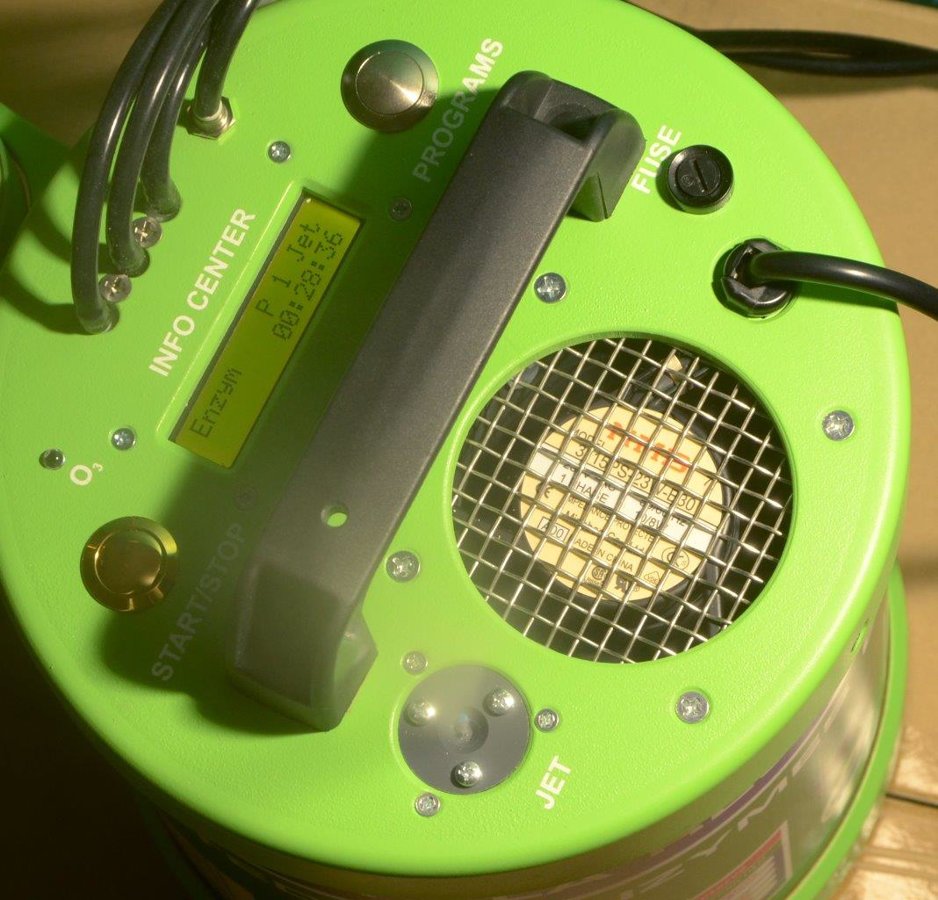 Organosilane Antimicrobial Jet-Mist
La Reservé System is using the right treatment application technology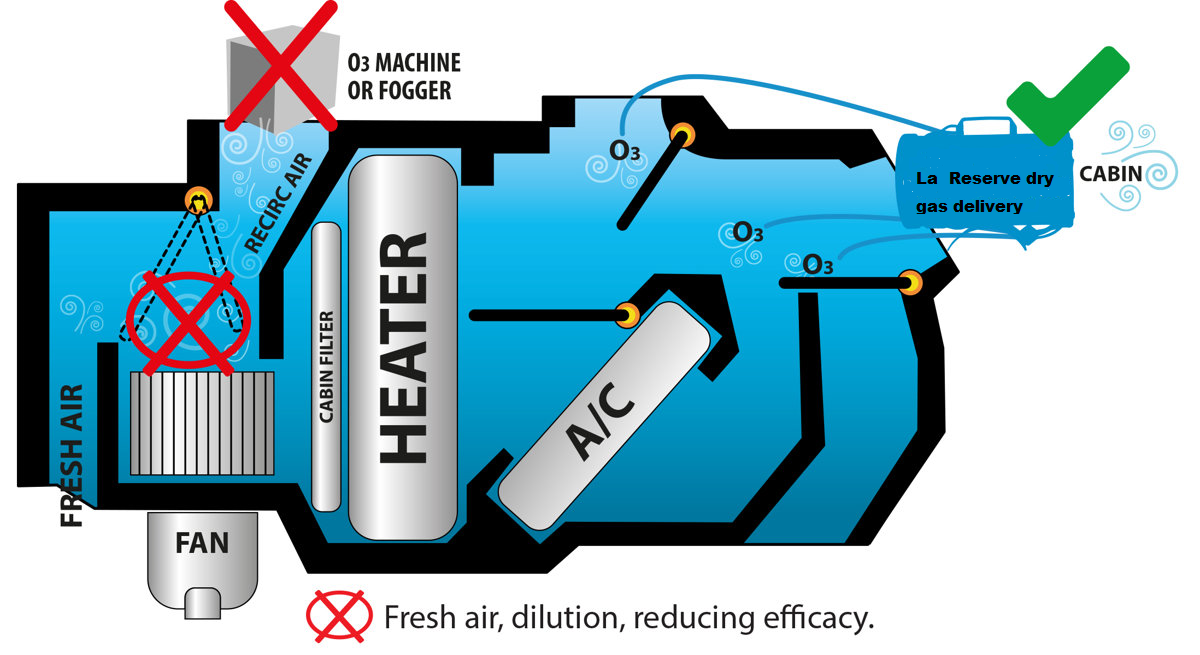 La Reservé application: Ignition off, no fan, no battery draw, no cabin filter interference, no air dilution
La Reservé can be used in service bays, while other work being performed!